Emergency Response Guidelines Building Collapses
Report a collapse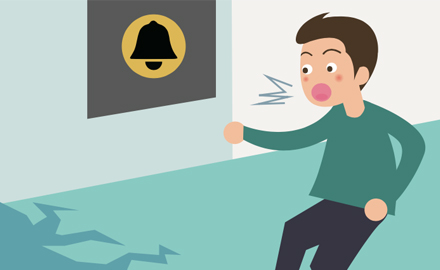 Founding sings of collapse shout loudly or press the alarm bell to let people know and evacuate.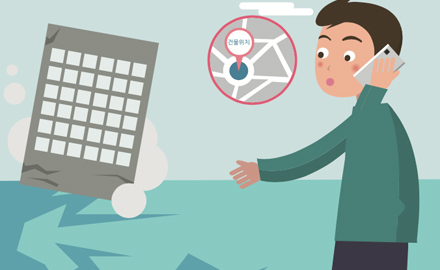 Call 119 to inform the location of the building with signs of collapse.
Collapse signs
When the bottom of the building cracks or sinks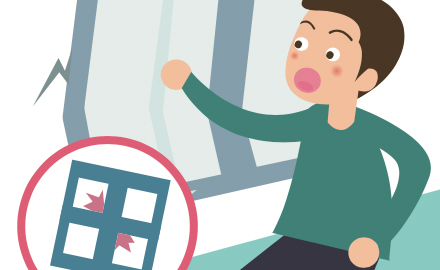 When windows or doors are twisted and difficult to open and close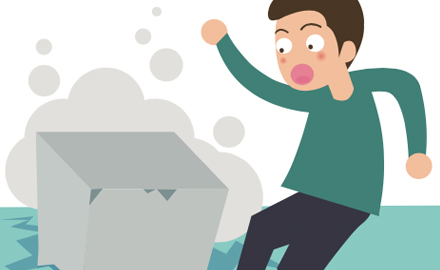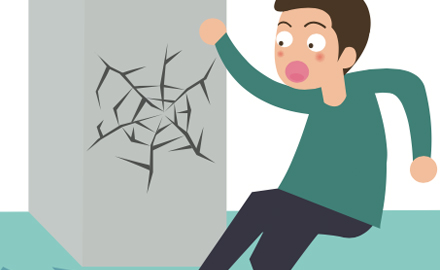 When there are web-shaped cracks on the columns or suddenly sagging floors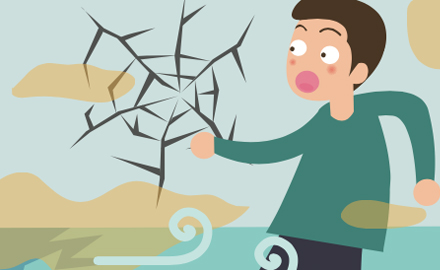 When you smell gas or there is a smoky or acrid smell as suddenly the wind blows within the building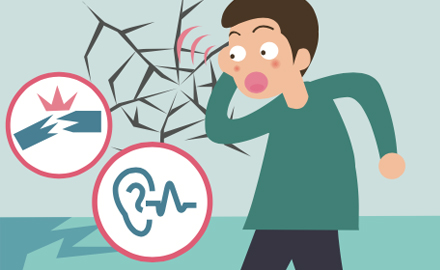 When an explosion or a loud cracking is continuously heard
Inside a Collapsed Building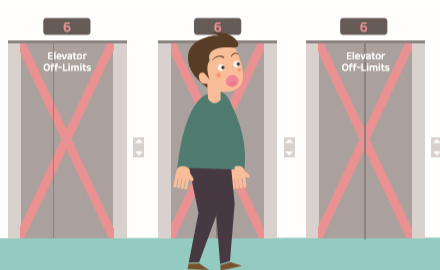 Evacuate to a safe place with firm walls such as elevator and stair halls.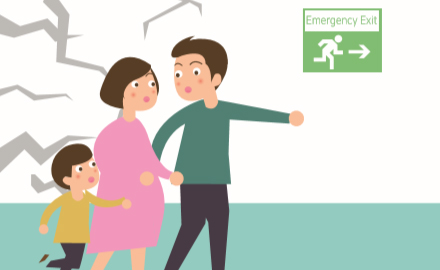 Find a way out of the building and help When windows or doors are twisted and difficult to open and close the wounded, the sick, the elderly, and pregnant women evacuate first.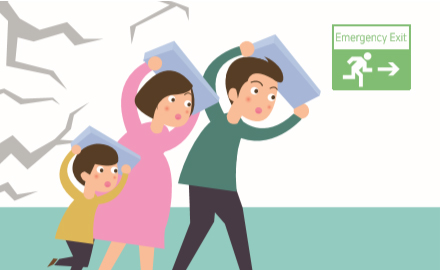 Evacuate promptly in an orderly manner while protecting your head from falling objects.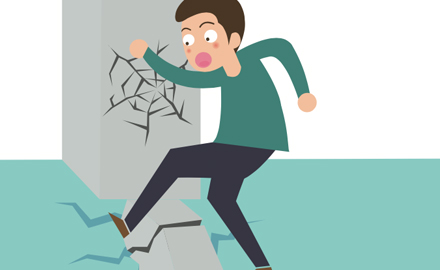 Avoid removing obstacles on the move, and be prepared for further collapses as you evacuate.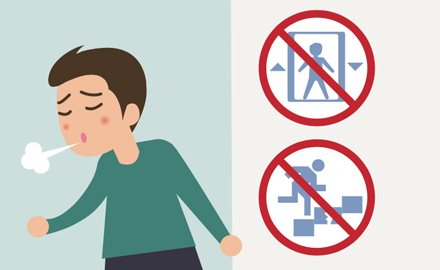 Stay in a safe place, and do not use broken stairs or elevators.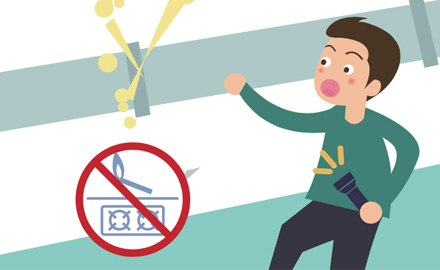 Use a flashlight instead of a match orn a lighter to avoid an explosion in case of a gas leak.
When Trapped in Collapsed Structures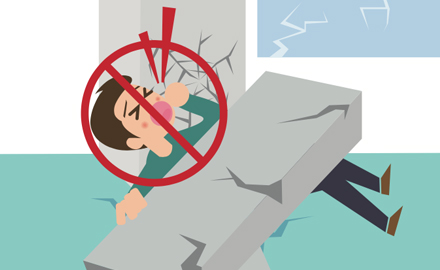 Do not use up your energy doing unnecessary actions or yelling.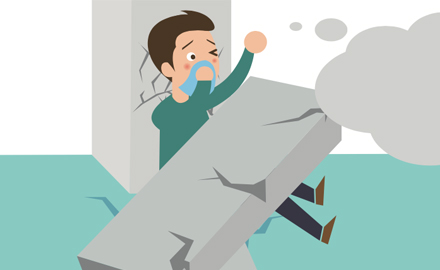 Cover your nose and mouth with clothing or cloth to minimize dust inhalation.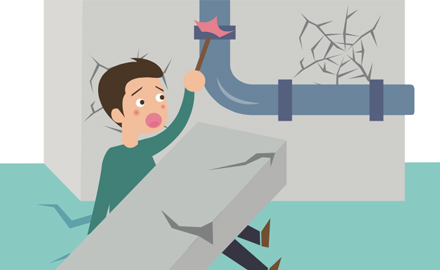 Regularly knock on walls and pipes to call for help.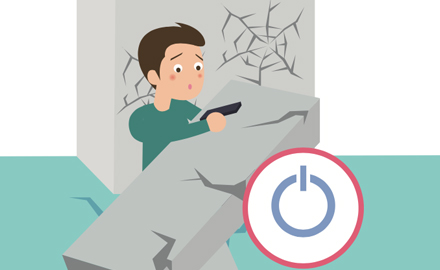 Turn your mobile phone on for short periods of time to conserve the battery because its radio waves help trace people trapped in a collapsed building.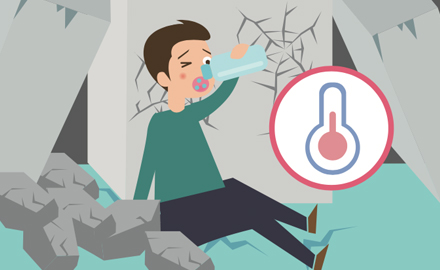 Find food and water, and maintain your body temperature in the hope of a rescue.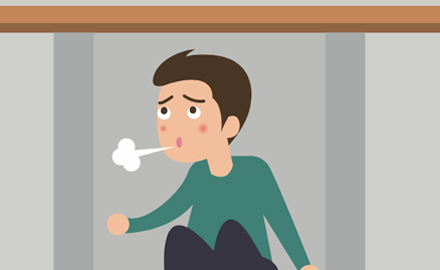 Stay under a strong table or by a firm doorless wall to be prepared for a second collapse or falling objects.
Source: SAFEKOREA website