Emergency Response Guidelines Life Safety for Children
Home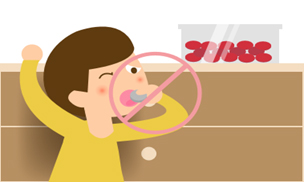 To prevent children from swallowing small items such as button batteries or magnets, keep them out of their reach.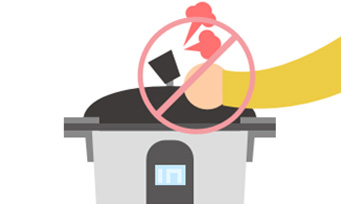 Do not let the children come near the cooker to prevent them from suffering burns.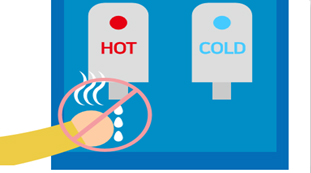 Beware of hot water when using a water purifier.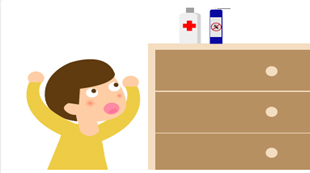 Keep pesticides or medicines out of reach of children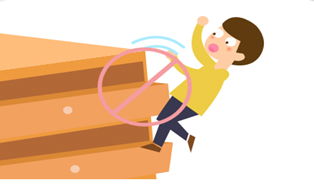 To prevent falls or related injuries, do not let children climb on or use drawers as steps.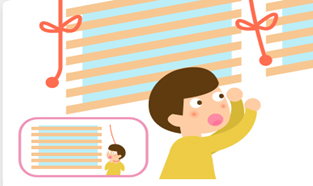 Roll the blind strap up high to prevent it from wrapping around a child's neck.
Shopping Center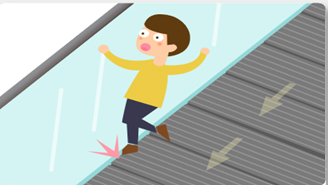 Be careful not to get your child's shoes caught in a moving walkway.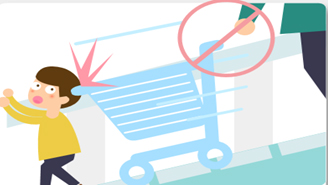 Make sure the shopping cart is secured to the moving walkway and hold the handle until getting off.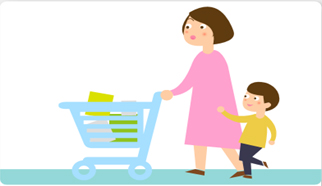 Do not put your child in a shopping cart.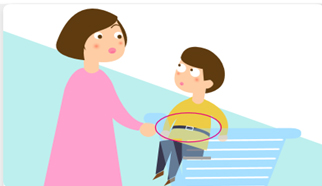 Place your child in a safety belt when in a baby seat;do not let your child stand up.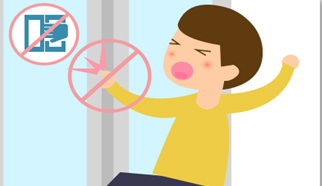 Be careful not to get your child's hands and feet caught in the automatic door.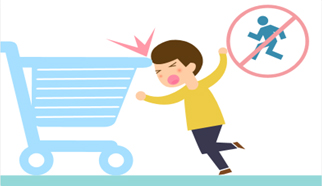 Do not let your child run around in the shopping center.
School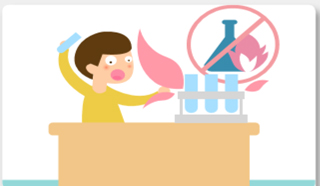 Follow the teacher's instructions to avoid a risk of burns and fire during the experiment.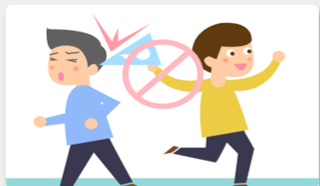 Do not point sharp school supplies toward people.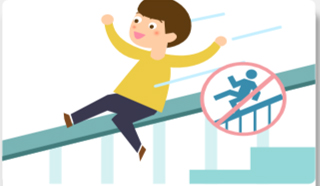 Do not jump over or slide down railings on stairs.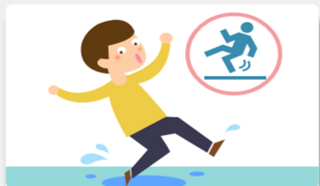 Beware of slippery corridors and stairs on a rainy or snowy day.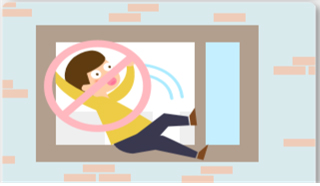 Do not lean out of a window nor sit against a window frame.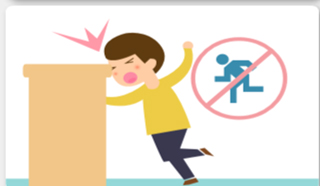 Do not allow children to run around in the classroom to prevent them from hitting sharp corners of the desk, etc.
Playgrounds and Parks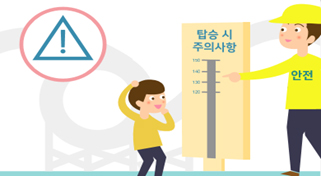 For your safe rides, be well-informed of the precautions and act according to the safety guard's instructions.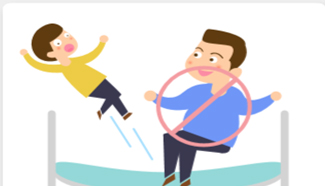 Go on the rides with peers of similar build to yours because smaller children can get hurt.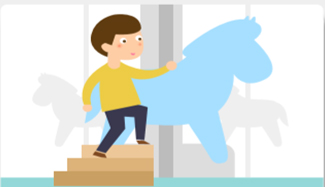 Do not get on or off a moving ride before it completely stops.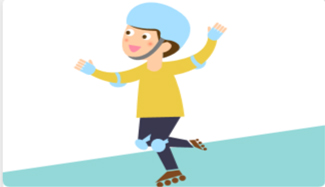 Wear a safety helmet and protective gear when skating or riding a bicycle.
Pay attention to vehicles or obstacles when skating or riding a bicycle.
Source: SAFEKOREA website