Emergency Response Guidelines Elevator Safety
It is dangerous to run in an elevator or lean against its door.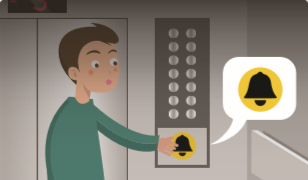 Trapped in an elevator, do not make an unreasonable attempt for escape. Do not panic; press the emergency button to request a rescue.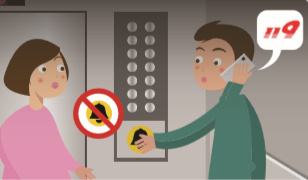 Ask for help with the emergency button If it fails to be connected, call 119 with your mobile phone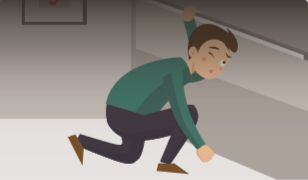 There is no risk of suffocation if you are trapped in an elevator. Thus, lower your posture and hold the safety rail while waiting calmly.
If a fire or an earthquake occurs, take stairs to evacuate rather than an elevator.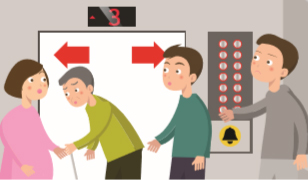 If you are in an elevator during a fire or an earthquake, press the stop buttons of all floors and get it off as soon as it stops.
Source: SAFEKOREA website