Korail website
www.letskorail.com (English, Chinese, Japanese available) ☎ 1544-7788
When you head out from Incheon to other regions (especially southern part), you may consider taking a train other than buses. Incheon city has no railway station, but boarding is available at Yeongdeungpo Station or Seoul Station along Subway Line No. 1.
Types of trains
General Train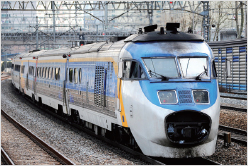 Mugunghwa Train : Connect Seoul, Jeonla-do, Geongsang-do and Gangwon- do. It is cheaper than other trains but slower in speed.
Saemauel Train: Faster than Mugunghwa train and there are economic class and specialty class seats available. more Expensive than Mugunghwa Train.
High-speed Train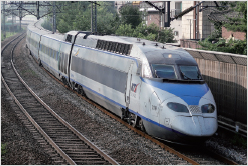 KTX: It is the first high-speed trains in Korea. Which can run 2-3 hours faster Mugungwhaho train, but it's fare is more expensive than Mugungwha or Saemaul trains.
Tourist train: According to area or subject, there are various tourist trains and they are connected to tourist attractions for each course. (For more details: go into Korail website. Let's korail.com)
Korail website
Internet Purchase: You can purchase all train tickets online except for airport line.
On-site purchase: You can directly purchase a ticket in train stations(Seoul station, Yeongdeungpo station) Incheon Bupyeong station (Metro line#1)
Source: "Be an Incheoner" - Guidebook for Foreign Residents in Incheon