Information on Traditional Markets
Information on Traditional Markets

District, Market, Address, Telephone로 구성된 표

District
Market
Address
Telephone No.
Jung-gu
Complex Fish Market
37, Yeonanbudu-r+ 33beon-gil (Hang-dong)
032-888-4241
Sinpo International Market
11-5, Uhyeon-ro 49beon-gil (Sinpo-dong)
032-772-5812
Shinheung Market
Dowonro 13 (Seonhwa-dong)
032-882-1213
Dong-gu
Hyundai Market
Songnimro 109beongil 21 (Songnim-dong)
032-761-2667
Songhyeon Market
18, Hwadojin-ro 44beon-gil (Songhyeon-dong)
032-773-2368
IncheonIndustrialDistribution
23, Bangchuk-ro 83beon-gil
032-589-0909
Business Cooperatives
(Songnim-dong)
Dongbu Market
Songnimro 109beongil (Songnim-dong)
032-773-4173
SongrimToolShoppingArcade
98, Bongsu-daero (Songnim-dong)
032-582-4057
Michuhol-gu
Seokbawi Market
15, Gyeongwon-daero 852beon-gil (Juan-dong)
032-426-6877
Yongnam Market
17-1, Inju-daero 266beon-gil (Yonghyeon-dong)
032-868-2349
Incheon Nambu
274-30, Inha-ro (Juan-dong)
032-864-1331
Jonghap Market
Yonghyeon Market
57-1, Yongsam-gil (Yonghyeon-dong)
032-886-9318
Singi Market
6, Singi-gil 58beon-gil (Juan-dong)
032-865-5424
Tojigeumgo Market
5, Nakseomjung-ro 38beon-gil
032-887-8987
(Yonghyeon-dong)
Yeonsu-gu
Yeonsu Songdo
13-3, Hannaru-ro 196beon-gil
-
Yeokjeon Market
(Ongnyeon-dong)
Okryeon Market
35, Dokbae-ro 40beon-gil (Ongnyeon-dong)
032-831-8640
Namdong-gu
Guwol Market
21-13, Hogupo-ro 790beongil (Guwol-dong)
032-469-2525
Moraenae Market
818, Hogupo-ro (Guwol-dong)
032-471-1427
Jangseungbaegi Market
27, Inju-daero 888beon-gil (Mansu-dong)
032-471-1216
Mansu Market
8-5, Mansu-ro 37beon-gil (Mansu-dong)
032-271-1213
Ganseok Free Market
312-1, Baekbeom-ro (Ganseok-dong)
032-422-0401
GuwolWholesaleTraditionalMarket
527, Inha-ro (Guwol-dong)
032-202-8982
Namdong Industrial Goods
4-7, Euncheong-ro (Gojan-dong)
-
Shopping Arcade
Bupyeong-gu
Sipjeong Market
18, Baegonnam-ro 21beon-gil
032-424-6385
(Sipjeong-dong)
Jinheung Market
27, Buheung-ro 304beon-gil
032-502-8874
(Bupyeong-dong)
Bupyeong Market
28-10, Jubutoro 22beongil
032-516-0655
(Bupyeong-dong)
Buil Market
14-7, Gyeongin-ro 1118beon-gil
032-502-3790
(Ilsin-dong)
Bupyeong kkangtong Market
36-3, Sijang-ro 79beon-gil
032-502-7175
(Bupyeong-dong)
Bupyeong Street of Culture
Gwangjangro 6 (Bupyeong-dong)
032-511-5890
Gyeyang-gu
Jakjeon Market
Jakjeonsijangro 16 (Jakjeon-dong)
032-549-7465
Mt. Gyeoyang Traditional Market
62-1, Byeongbangsijang-ro (Byeongbang-dong)
032-545-7780
Gyesan Market
Gyesancheondong-ro 19beon-gil (Gyesan-dong)
032-541-8778
Seo-gu
Gajwa Market
18-19, Janggogaero 337beon-gil (Gajwa-dong)
032-584-5006
Jeongseojin Jungang Market
21-11, Gajeongro 380beon-gil (Gajeong-dong)
032-575-5002
Incheon Livestock Market
35, Gajwa-ro 96beon-gil (Gajwa-dong)
032-575-5511
Singeobuk Market
208, Gajeong-ro (Seongnam-dong)
032-577-3528
Gangnam Market
14, Gangnam-ro (Seongnam-dong)
032-575-0123
Ganghwa-gun
Ganghwa Jungang Market
429, Ganghwa-daero, Ganghwa-eup (Sinmun-ri)
032-933-7104
Ganghwa Folk Flea Market
17-9, Jungang-ro, Ganghwa-eup (Gapgot-ri)
032-934-1318
Ganghwa Bus Terminal Market
43, Jungang-ro, Ganghwa-eup (Namsan-ri)
032-932-2393
Foreigner Friendly 'Sinpo International Market'
Sinpo International Market website: http://www.sinpomarket.com ☎ 032-772-5812
Incheon Sinpo International Market is the city's first permanent modern market, eligible for support to become a Cultural Tourist Market of the Small and Medium Business Administration in March 2010.
Tourist attractions reflecting Incheon's modern history such as Jayu Park, Dapdong Cathedral and Hongyemun etc. are located around the market.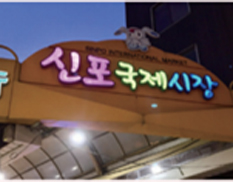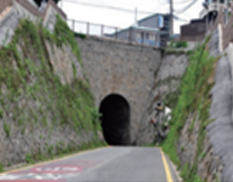 Information on Department Stores
Directly contact each store to inquire about its business hours and rest days as they differ from branch to branch.
Internet

Type, Waste that must not be included in food waste 로 구성된 표

Department Store
Address
Telephone No.
Lotte Department Store (Incheon Store)
http://store.lotteshopping.com
35,Yeonnam-ro,Nam-gu,Incheon(Gwangyo-dong)(IncheonTerminalStation,IncheonSubwayLine1)
1577-0001
Source: "Be an Incheoner" - Guidebook for Foreign Residents in Incheon