Incheon Metropolitan City Office Of Education website: www.ice.go.kr (available in English, Chinese and Japanese)
The Korean education system constitutes 6 years of elementary school, 3 years of middle school, 3 years of high school and 4 years of university (2-3 years for vocational school). Currently, compulsory education is implemented from elementary school to middle school.
Education System
Before school age : Education facilities before admission into elementary school include kindergartens and day care centers.
Elementary school : A school offering 6 years of basic education required by law. Currently in Korea, children must be at least 6 years of age to be admitted.
Middle school : It offers compulsory education of average difficulty for 3 years.
High School : Offers normal high school education or vocational education to students who have graduated from middle school. According to curriculum, high schools in Korea are classified into mainstream high schools, special-purpose high schools, specialized vocational high schools and autonomous high schools. Length of study is 3 years.
Curriculum
In each school, the education program is split into 2 semesters a year.
Summer vacation starts when the first semester ends whereas winter vacation and year-end school holidays start when the second semester ends, after which school will only restart in the next school year.
In general, the first semester starts from March 1 till a date set by the school principal after taking the number of school days, rest days and curriculum progress into consideration. The second semester starts the next day following the last day of the first semester till end February of the following year.
Education Choices
If you came to Korea with your children, educational institutions available for your children will include local schools, foreign schools and international schools. The characteristics of each educational institution differ.
Admission into local schools
Although it is basically possible for foreign children to gain admission into local schools, they must be fluent in Korean. For more details on admission eligibility, contact the office of education in the area of your residence. There are public and private local schools in Korea, and school fees differ according to the type of local school.
City and Regional Offices Of Education
City and Regional Offices Of Education

Type, Waste that must not be included in food waste 로 구성된 표

Office of Education
Address
Website
Telephone No.
Incheon Metropolitan
City Office Of Education
9, Jeonggak-ro, Namdong-gu (Guwol-dong)
www.ice.go.kr
(AvailableinEnglish,ChineseandJapanese)
032-423-3303
Nambu Office Of Education
45, China town-ro 51beon-gil, Jung-gu (Songhak-dong)
http://nambu.ice.go.kr
032-762-7361
Dongbu Office Of Education
923, Inju-daero, Namdong-gu (Mansu-dong)
http://dongbu.ice.go.kr
032-460-6000
Bukbu Office Of Education
35, Bupyeongmunhwa-ro 53beon-gil, Bupyeong-gu(Bupyeong-dong)
http://bukbu.ice.go.kr
032-524-9631∼2
Seobu Office Of Education
713, Gyeongmyeong-daero, Seo-gu (Gongchon-dong)
http://seobu.ice.go.kr
032-5606-600
Ganghwa Office Of Education
607, Jungang-ro, Bureun-myeon, Ganghwa-gun (Samseong-ri)
http://ganghwa.ice.go.kr
032-930-7777
Foreign Student Admission and Transfer
‌According to the Elementary and Secondary Education Act, the admission and transfer of foreign students are authorized by the school principal of each respective school in accordance with school regulations.
‌Children of illegal immigrants are also allowed to enroll in elementary and middle schools.
‌For cases where it is difficult to enroll into a foreign school, mid-semester transfers may be allowed if admission into local schools is possible.
‌If the student has graduated from a school abroad, prepare the following documents for school allocation and admission, and bring the documents to the office of education in your area of residence for consultation.
‌Transcript of the previous school year issued by the principal of the overseas school
‌Proof of enrollment and an overseas government certificate equivalent to a copy of one's family register in Korea
‌Certificate to prove residence in Korea
‌Certificate of alien registration (2 copies, original and copy)
Recognition of Foreign Educational Standards (*Refers to foreign schools located abroad and not in Korea)
Recognition of overseas curriculum

Recognition given based on the academic years and curriculum of elementary, middle and high schools within the Korean education system.
If education system overseas differs from the Korean education system, recognition will be given to overseas curriculum and academic years based on the curriculum and academic years of Korean schools, according to the Korean education system.
1st to 6th grade of overseas school ⇒ Elementary school
7th to 9th grade of overseas school ⇒ Middle school
‌10th to 12th grade of overseas school ⇒ High school
Foreign School Admission
What is a foreign school?
Foreign schools in Korea are approved as 'other schools' according to Article 149 of the old Education Act. Also, according to the Immigration Control Act, a foreign school is a registered school that carries out education in native language and follows the educational policy of the respective country. To gain admission into foreign schools, application documents must be submitted to the respective foreign school.
Application documents for admission (common items)

In the case where at least one parent is a foreigner

: passport / a copy of citizenship certificate (student, parents), certificate of alien registration (parents), certificate of immigration

For students with Korean nationality who have lived abroad for more than 3 years (including multi- ple citizenship holders) or students with foreign nationality whose both parents are Korean (must have lived abroad for 3 years)

: a copy of passport (student, parents), transcripts and proof of enrollment in an overseas school for 3 years (6 semesters)
Other than the above, contact each respective school to inquire more on the required documents to be submitted as they vary from school to school. Application for admission is possible through out the year and in general, admission is conducted every quarterly. Each school conducts its own admission selection process (document review and interviews etc.) and result notification.
For children with special needs, be sure to check with the respective school on its curriculum and facilities.
Foreign Schools within Incheon
Incheon Chinese School

Address: 19, Chinatownro 55beongil, Jung-gu ☎ 032-772-3615
Language: Chinese
Curriculum: Kindergarten, elementary, middle and high school
Chadwick Songdo International Schoolwww.chadwickinternational.org (Available in English)

Address: 45, Art center-daero 97beon-gil, Yeonsu-gu ☎ 032-250-5000
Language: English
Curriculum: Kindergarten, elementary, middle and high school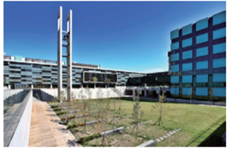 Cheongna Dalton School www.daltonschool.kr (Available in English)

Address: 344, Cheondandongro, Seo-gu ☎ 032-563-0523
Language: English
Curriculum: Kindergarten, elementary, middle and high school
For Chadwick Songdo International School and Cheongna Dalton School, Korean academic accreditation is awarded when Korean courses are taken.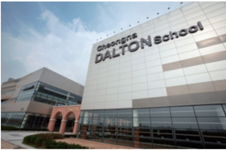 Multicultural Schools
Incheon Hannuri School:http://www.hannuri.icesc.kr (Available in English, Chinese, Japanese and Russian)

Address: 215, Nonhyeongojan-ro, Namdong-gu (Nonhyeon-dong) ☎ 032-627-2250
Curriculum: Elementary, middle and high school
First national vocational multicultural school in Korea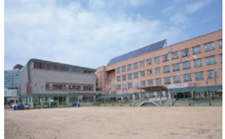 Related information on foreign educational institutions and foreign schools that follow overseas curriculums may be obtained via the Ministry of Education website, 'A Comprehensive Guide to Foreign Educational Institutions and Foreign Schools' (www.isi.go.kr).
Other websites offering education support
Private education expenses may be reduced through free cyber-learning websites
Homeschooling for education at home
Recently, various educational materials may be obtained through the internet and homeschooling is emerging as a new alternative to schools in the education scene. Especially, non-Korean parents who desire to directly provide quality education at home without having to pay for costly foreign school fees may visit websites such as www.usdla.org or www.homeschool.com etc. for useful information on homeschooling.
School qualification exam preparation class for foreign spouses
Free preparation class for middle and high school qualification exams
Eligibility: Foreign spouses who have not completed high school
How to apply: Apply in person at the multicultural family support center of each county (gun) or ward (gu)
Required documents: Application form and proof of latest academic qualification
Approach the multicultural family center for inquiries on class location and the organizers of each course
Source: "Be an Incheoner" - Guidebook for Foreign Residents in Incheon